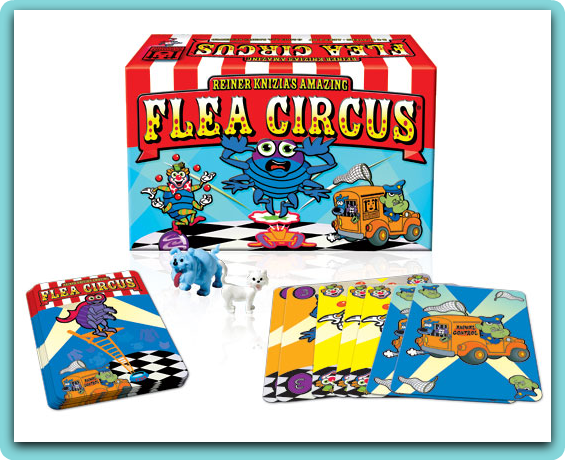 This is such a fun game! The second it arrived and was open, I had to hide the box!  I wanted the kids to wait just one day more before they played it! (We had some friends coming over the next day and I knew it would just be more fun with more kids!)
It has been played nearly everyday since.  When they wake up in the morning, I hear  "Mom, tan we pweeze pway fwee sur-tus?"  from my 4 year old.  The 8 year old begs too, he just doesn't have quite the endearing lisp the little guy does. 
The rules are easy to follow, and game play is quick.  This is a great thing to consider when you are playing games with the elementary set.  It only takes about 20 minutes to play from start to finish.  It is a very engaging game.
Who can play? ~ It was created for children ages 6 and up, but my 4 year old, and our 5 year old friend, had NO trouble playing and keeping up with the game.  Moms, Dads, Grandpas and Grandmas, don't be afraid to join right it!
Where can I find it? ~ Click to find a store locator near you or buy directly from the R&R website.
Cost? ~ $15.95 from the R & R Games website.
The object of the game ~  The Flea Circus has come to town and all the cats and dogs have come to watch all the clowns, acrobats and jugglers.  Your job is to play your flea cards right and collect the most cats and dogs… but beware of the Dog Catcher !!
The game helps with number recognition, addition skills and early multiplication (counting by two's), as well as, building up memory and observation skills. You need those to keep track of the cards and their functions, and who has what cards in play.  It is also apparently very important to my children to have their animals very organized and in straight lines by species. (maybe we are just a bit OCD)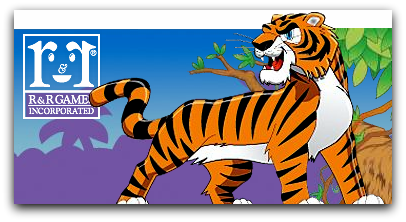 Our family recommends this game to families everywhere and not just those with elementary aged children. ( I won't embarrass my High School kids and tell you how much they liked the game
)  It was a great game to play with a few neighborhood friends or when your cousins come to visit.  It would even be great game to take on a trip; the box is small enough to fit in luggage and the game could be played easily on a hotel room bed.
To see what other reviewers have to say about this product and many more visit the TOS Homeschool Crew page.
Don't forget to stop by the R & R Games site to see what other great games they offer!  They are so sure you will like one or two of them that they are offering a 20% discount code good for any purchase from their website until 12/31/11.  Use code: CREW20 at checkout.
**disclaimer**
I received the game Flea Circus! from R & R Games free of charge. R & R furnished this game solely for the purpose of this review to Independent Contractors of the TOS Homeschool Crew Program. No other compensation has been received, and I am under no obligation to furnish a positive review.