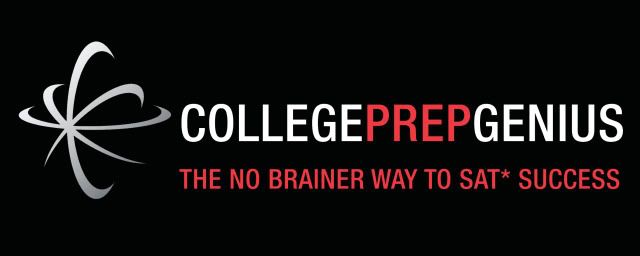 Can I just tell you how much I, the MOM, needed a program like this?  Never mind how much my Junior and Senior in High School need it… I really needed it!
I am SAT illiterate.  I never took it.  I sort of thought it was optional way back then we rode our dinosaurs to High School.  I am aware of how it's importance has morphed since the Ice Age, but I really didn't know how to go about studying for it, or even figuring out where or when to take one. I went to the library and I checked out this book the size of an unabridged concordance and tried to make sense of what we would need to do to prepare.  All I ended up with was a headache from confusion, and a backache from lugging that book to the car.
College Prep Genius was, by comparison, a breath of fresh air.  When it arrived with it's smart looking shiny black and red packaging, it was as if I could hear the distant sounds of the Calvary coming to my rescue.  A Textbook, Workbook, and  4 easy to watch DVD's make up twelve lessons that will gently guide you and your student in preparation for taking the SAT/PSAT and NMSQT tests. 
My son is a Senior and in the process of going through this course at wham-bam sort of pace.  He appreciates how this course as taken the mystery and fear out of the SAT for him. He honestly had been thinking of avoiding the SAT altogether, because he was afraid to fail it.  He has gained confidence in knowing how the test is structured.
My daughter, who is a Junior, and her SAT illiterate mother are going through it at a much slower pace.  We are going to shoot for taking it once this year and then again next year.  Well, she is going to be the one taking it.  I am just soaking up knowledge so I can share it with others that plan to homeschool through High School, and be better prepared for the next two that are coming up through the ranks.
Bottom line is this.  If you have a child in Middle School, and you think that maybe, even a little bit, they might want to go to college some time before they are 50 years old…..  get this program. It will educate YOU the parent on how these tests work, and the timing of when some of them need to be taken.  The $99.00 price tag is worth every penny you can shave off of tuition in the college years.
Don't be like me, and wait till they are a Junior and a Senior to get started.  Prepare for this when they are MUCH younger!
The people at College Prep Genius have put together an amazing website full of tips, information and a free online seminar.  I could keep you here on this post for hours if I tried to list all of the things this company has to offer, but I don't think your coffee will hold out. So, please, please stop by their website to further educate yourself on how to earn money for college by helping your student study for their SAT/PSAT and NMSQT tests.
Lots of families were able to review this product and I am sure there is lots of information to share, so please take a few moments to visit the TOS Homeschool Crew page and see what everyone thought about SAT Prep Genius.
*****disclaimer*****
College Prep Genius provided members of the TOS Homeschool Crew their College Prep Genius DVD Set free of charge for the purpose of this review.  No other compensation has been received. All of the above opinions and experiences are those of this family using the product in our home. Thank you SAT Prep for your generosity in allowing the Crew to review your product.