Simple. Organized. Easy to Use.
I like things orderly. Looking at my desk, with notes and pencils splayed out in front of me you would not know that, but I do….. I like things to be neat and easy to find. This need for order is exactly what appeals to me about the Task Cards, from Creek Edge Press.
See how neat and compact the assignments are? To best use the Task Cards you need a few resource materials:
A History Encyclopedia
An Atlas
An Encyclopedia Set
We do not have all of these resources in our home, but we were able to find all of them at our local library. The "Teachers Book" that accompanies the Task Cards lists a great variety of literature books for you to use with the material. The book also lists each card, it's topic of study, as well as what additional materials parents may need to gather from the store or from the internet to help the student complete that card.
We chose to learn about the Medieval World. Creek Edge Press, graciously gave the TOS Crew Members the ability to choose our area of study from their list of products. Hunter wanted to know more about Kings and Knights, Castles and Conquests, Popes and Dynasties.
So far, we have explored Rome and the collapse of that great empire. We have, through our reading, learned more about how the divided kingdom affected the collapse. We have studied Constantine and his importance to the church during their time of persecution. We have mapped that part of the world, and traced the routes of the Visigoths and the Vandals.…………and that was just Card 1. We spent about 3 weeks on Card 1; studying from it about two days a week.
Prep time for me as the teacher is a few hours (about an hour or less a week). I research the books we will use and reserve them from the library, then skim for the portions we will read and cover, the night before we will work on them.
This method of study supports several main teaching methodologies. You could easily use it with the Classical approach, researching, responding, thinking and exploring. It fits well with Charlotte Mason, you may use narration as your form of responding to the reading tasks that are on each card. The cards also support a Montessori style, where the parents would organize the material and the child is allowed to investigate each point at a pace that best suits them. Our family falls somewhere in the Eclectic range, taking parts of all three methods of teaching and applying them as they fit the situation….. We found that the Task Card Approach suited our family learning style to perfection.
Hunter and I have really enjoyed learning History this way. The organization keeps me on task and gently gives us a direction in which to tread. It is a great way to get a whole family learning the same subject at the same time. Older children can do the cards at their own pace leaving Mom or Dad to help the younger ones with reading their information. Hunter and I can't wait for our next big trip to the library to learn all about Augustine, the Barbarians, and the Christian Church in Europe.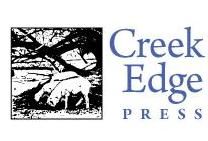 Priced at $20 a set, Creek Edge Press does a great job of keeping their material at an affordable price. They have discount pricing for larger complete History or Science Sets. They also offer studies in Art, Music, and Grammar. Please visit their website for more information on each of the products they offer.
To see more reviews on all the different products that Creek Edge Press produces, visit The TOS Homeschool Crew Blog.
*******
Disclaimer:
As a member of the TOS Homeschool Crew, I received a set of Medieval World Task Cards free of charge, solely for the purpose of this review. No other compensation has been received. Thank you, Creek Edge Press, for introducing us to your Task Card Approach to learning.