The love of science is strong in this house.  Especially  the visual, hands-on, gooey, amazing kind.  Trouble is that mom doesn't always know where to find those great experiments…  but thanks to ScienceandMath.com, I do.
Volume 1 of Amazing Science! was a perfect fit for this family.  Some days I do not have time to do experiments with the boys.  They have time to watch them, I just do not have the time to collect the parts, clean the kitchen, find all the safety goggles, and get it done. Ya know??    With this DVD set, my boys can watch 23 different experiments anytime they want, and learning more each time they review.
The experiments cover Heat, Electricity, Chemistry, Physics, and more…..  I really recommend them for the busy homeschool mom.  They are a bargain!  Regularly priced at $24.95, they are currently available for $19.95! You can purchase a download of the experiments for even less!  ($17.99)  This would be perfect for tranfering them to your teens iPod or iPad, or other tablet device, and taking Science on the go with you!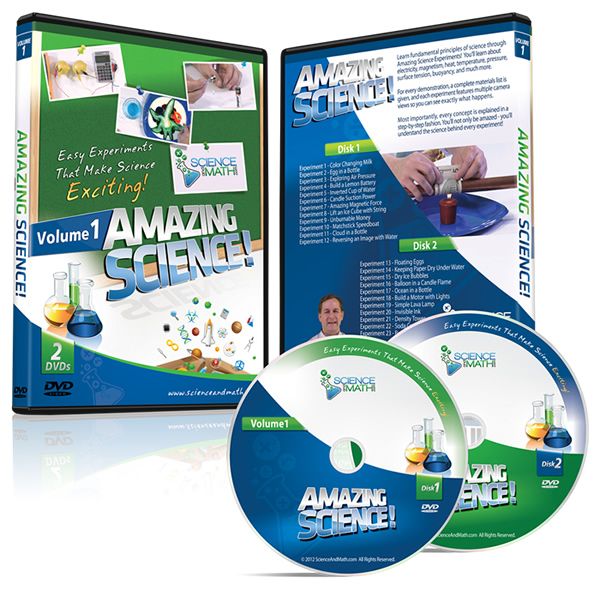 Our whole family from 4- 40 enjoyed watching and learning from these well done, easy to understand video experiments.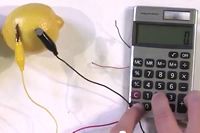 Please!!!!  If the quality of this DVD set is an indicator of their other products, you will want to go and check out the many other Math and Science products they have available on their website.  Algebra courses, Chemistry courses, Geometry….  Go and see for yourself the quality products they have.  
Visit the TOS Homeschool Blog to see what other families are saying about Amazing Science!
Now, if you will excuse me… my 4 and 9  year old have been bugging me to 'burn' money, and I need to go to the shop and find some copper pipe
****disclaimer****
As a member of the TOS Homeschool Crew, I received a copy of Amazing Science! 2 disk DVD's, free of charge, and solely for the purpose of this review.  No other compensation has been received.  All the opinions expressed above were based on our actual use of the product in our homeschool.