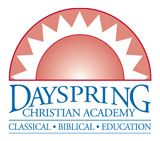 I love history. I love how cultures and time periods weave together and tell the story of individuals who lived in the past. One of the most interesting time periods for me happens to be the Reformation, and the birth of our modern day churches.  In the Bible we read about the birth of the church in Acts, through late Roman civilizations we can learn about the church as it spread to Europe. The Reformation is where the excitement begins, the Gospel is in the hands of the people! Lives lived for Christ were radically transformed.
It is the midst of this time period that a group of people banded together. They didn't want to hide their bibles and listen only to the priests of the Church of England.  They separated from that way of thinking. As they read God's Word they found Key Principles and began to apply them to their lives. These people, in their quest to honor God, looked for a place where they could worship and live in the way that they felt the Bible was telling them to.  These Sepratists would travel to a new land; eventually, they would come to be called "The Pilgrims"
Now, when I was in school, Pilgrims were these cute little iconic people that wore black and white, and had over-sized buckles on their shoes.  They also seemed to be hopelessly linked to cornucopia spilling forth with maize, pumpkins and warty gourds.  …. And the Turkey…. you can't forget how they were linked to the TURKEY!  We were taught that they came on the Mayflower, had a bad time, Indians saved them, and now we have Thanksgiving.  While it is a concise version, it leaves much to be desired…..Their story is so much deeper, richer, and such an evidence of God's Grace! It should be studied, and learned from.  The principles that they ordered their lives upon still hold true today. 
I encourage you to teach your children about the Pilgrims as they are presented by Dayspring Christian Academy's Online School in "The Pilgrim Story".
This 17 lesson self paced  program goes far above and beyond the iconic and mundane retelling of the pilgrims that we are accustomed to.
At the core of Dayspring Christian Academy is something called the Principle Approach. I believe this is what sets this study above others on this subject.  As you read the distinctives of the Principal Approach you see that the Bible is the central resource that governs what they teach.  As they teach about the historical movements of the pilgrims, they also teach the key Biblical principles that motivated the pilgrims to behave as they did.  Terms like Christian Liberty, Liberty of Conscience,  and Christian Unity will become more real as you see them LIVED in the lives of the Pilgrims.  They become easier to apply in your life and help you children apply in theirs.
My husband, my two sons and I have so enjoyed going through these lessons.  The lessons are geared to those in the 3rd through 6th grades, but even Jeremiah at 5, and the adults at (ahem … cough…. 40 something) are learning with each lesson.
Each lesson is about 30-40 minutes and starts with Mom (me) printing out the resource list that accompanies each of the PowerPoint presentations.  Hunter fills out the questions as we go along and completes the other activities that go along with the lessons.  We read through the vocabulary words, and Daddy reads any of the famous quotes from the Pilgrim leaders.  The extra activites are included with the presentations and they are not overly time consuming.  They do however, drive home concepts in a practical way.  Students are asked to reason through the concepts presented and apply them to a situation that they may personally experience. For example, in Unit 2, while discussing what the Pilgrims had to take for supplies on their journey, Hunter was asked to decide what things he would want to take with him if he had to make a similar journey.  This was an opportunity for my husband and I to talk with the boys about needs and wants, and how in our current family financial situation, we the parents have to make decisions about things that are needs and wants.  This even rabbit trailed into a discussion on budgeting for our wants and budgeting things like food, so we don't eat it all the day in comes home from the store.
 

Many lessons come with additional reading resources.  ( Especially the virtual field trip at the end of the study) We have a few of the recommended books on order with our library and we are looking forward to reading through them and supplementing our studies even and going back through the presentations.  That is the beauty of the self paced lessons, there is time to take the rabbit trail and learn from living books and original source documents.
For our family, Unit 2 spawned the most discussion.  Our family is in the midst of times that from the outside look like great reasons to despair.  As we learned about how the Seperatists were stranded, captured, jailed, as they tried to leave England.  We discussed how hard that must have been and how they may have wanted to give up.  Through the lens of history we can now see how those situations were ordained by God to build Christian Character in the lives of the Pilgrims….  In some cases, those hardships protected them from even more hardship that they could not forsee. 
We were able to take these lessons as we watched The Pilgrim Story and draw parallels to our lives today.  We looked back at our lives for the last year and made a list of  how God has provided for us using the principle of Christian Unity and our local church body. We could clearly see how He has strengthened our faith and Christian Character, and how He is in control still. We have hope that as we look back through this time as a family that we will see even more ways God's grace will be revealed.
If you are interested in purchasing The Pilgrim story to use in your home, the cost of the Self Paced Course is $99.00.  It will be available for your learning at a time that fits into your family's schedule.  Dayspring also offers two other self paced courses, both at the High School level, Literature and AP Statistics.  The Pilgrim Story is their only self paced elementary option at this point.  I hope this does not remain the case for long….
Please don't think of this curriculum as just another American History course. I challenge you to view it as an opportunity to study the motivating foundations and principles of men and women who founded their lives on Christ, and by God's grace, they landed on a rock in Plymouth and founded a nation.

*****disclaimer*****
I was given access to "The Pilgrim Story" by Dayspring Christian Academy, free of charge, expressly for the purpose of this review.  No other compensation has been received.