I love it when things fall into place.  I love it even more when I find that "thing" that makes something click into place for my kids.  I happen to have a young man who is a very right-brained speller. Learning to spell has been a struggle for him.  He needs to "see" his spelling words in order for them to ever have the hope of remaining in his brain. We draw our words, we color them, we make flashcards with them….. you name it, we do what it takes to get those words locked in long-term memory.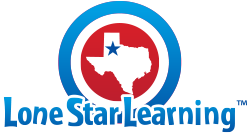 When I was introduced to Lone Star Learning's Greek and Latin Roots Vocabulary Cards…..  I nearly flipped with joy!  These cards are created for long-term memory retention for those right-brained learners!  These have helped spelling words "click" for my son.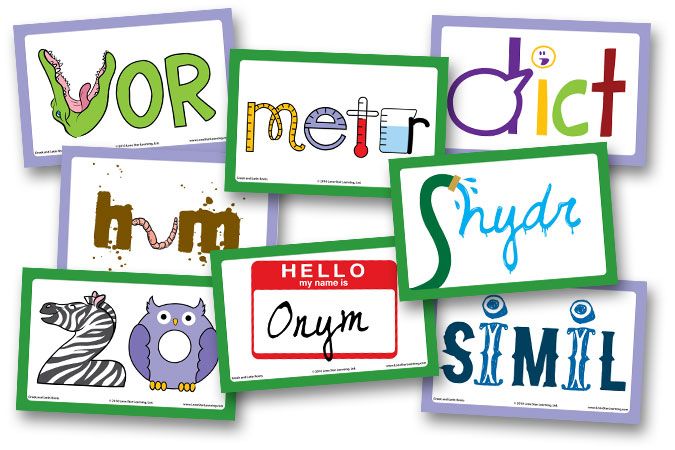 They are bright, colorful and easy to use.  Their silliness ensures that they will be remembered.
The cards are designed to be a vocabulary builder and the directions that came with them suggested a few ways to use them.  Read a card a day and discuss the meaning, use the root words to create acrostic poetry, make simple songs about the root words; were just a few of the suggested ideas.
How it worked in our house:
The cards came out of the package and were never left alone again.  They were so colorful and fun looking, Hunter (age 10) had a hard time leaving them alone.  He also didn't like to do just one word a day, that didn't satisfy his curiosity enough.  Often we would go through the whole stack, either all the Greek cards or all the Latin cards in one day.
The most used application of the cards was to reinforce his weekly spelling list.  We would find all the root words (that we had cards for) hiding within his spelling list and underline them in the word,  we would use the card to help us remember how to spell that portion of the word.  The root words that were found in our spelling list went to the front of our pile for that week so we would be sure to see them often.
We also had fun trying to think up all the different words we knew that contained our root word.  Some of the words that he "made up" with the root words were downright hilarious.
Overall thoughts on the product:
Mom:  Having the cards has made spelling time more enjoyable and more visual.  He has had an easier time listening and looking for parts of words to remember that help him spell larger words.  I noticed that right off the bat he was able to infer the meaning of the root word from the picture on the card.  Learning the short quick word parts has helped build a confidence with spelling that he has not had before.
Hunter:   I like that they are short and easy to memorize.  They have fun pictures that help me to remember the words.  I like the way they write the words, each card looks different.  It is fun to see how many of my cards are in my spelling words.
More by Lone Star Learning:
The Greek and Latin Roots Cards are only a portion of what Lone Star Learning has to offer.  They have much more to help your child learn in their Get the Picture Vocabulary Cards.  If you have a visual learner like mine, I suggest you check them out.
Greek and Latin Root Cards retail for $39.99 and contain 60 full color cards; 30 Greek Roots, 30 Latin Roots. The cards would work with a variety of ages, but would likely benefit those in grades 3-8.  We used it with our 5th grader.