First let me just gush a bit… This reading program was fun, Fun, FUN! Jeremiah, our 4 year old, loves to be grown up and do "stool" (school) like his brothers and sister; He gets even more excited when it is some "stool" of his very own.
Reading Eggs is an interactive reading program for children, that starts as young as 3 and grows with them through the age of 13. Jeremiah used the very beginning level and loved every minute of it! I loved that it was intuitive for him to use and needed very little monitoring from mom to complete the tasks. It fostered a great sense of independence for him. I would often use the time he was enthralled with his schoolwork to do a little more in-depth working with his older brother. It created a perfect time window to provide one on one attention and work on pesky little things like Grammar or Math…. subjects that need a little more attention.
It teaches with a unique blend of Letter/Sound Recognition and Sight Words. Each lesson is comprised of about 12 shorter lessons, all building on the lessons before, reinforcing the letters, sounds and words used before.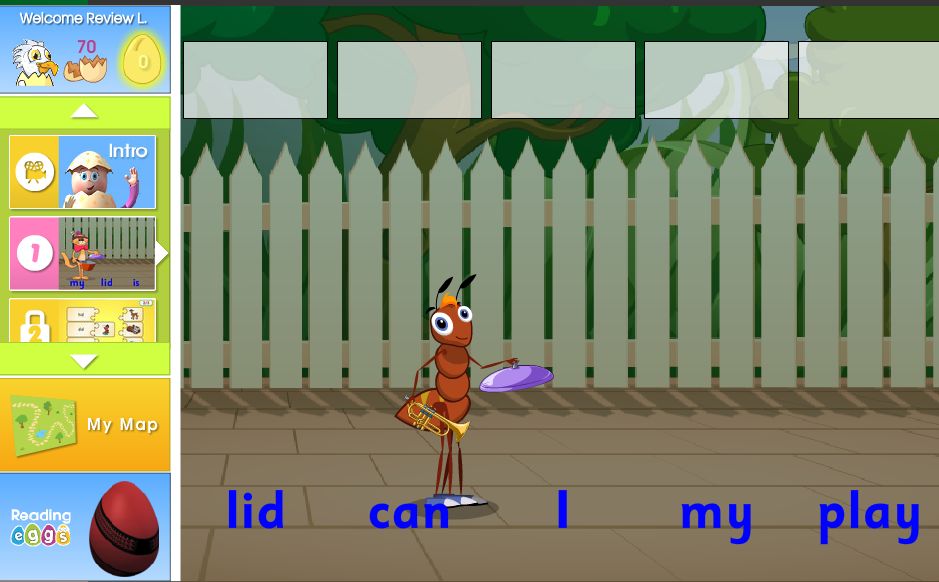 In the example above, a child would be asked to put the words in the correct order to create a sentence. This is something I thought that Jeremiah might struggle with…. but with the younger students they call out each word, in the proper sentence order, focusing on word recognition.
One thing that I did notice that Jeremiah would do, that I really didn't like. He would memorize the shape of the word and when called upon to match it, he would match based on the letter shapes and not really READ the word. This happened about half of the time, and really depended on the game that he was playing. This is one of the reasons that I do not like teaching with sight words exclusively…. If I noticed that he was doing this we would just make sure he was sounding out the words and not just guessing them.
Children navigate through the lessons by completing a series of Maps. Each Map is made up of 10 lessons. Lesson 11 is a quiz. You must pass all the lessons to advance to a new map. Typically Jeremiah will sit down and do 3-5 lessons in a day. Completion of quizzes earns you a certificate of completion based on how many you answered correctly. There are no pictures to match on the quiz, they must listen and choose the correct word or letter. In our house, certificates are displayed proudly on the wall between the kitchen and the living room, for all to see.
Subscriptions are available yearly for $75.00, every 6 months for $49.95, and at a monthly level for $9.95. Reading eggs does offer multiple child discounts. While the pricing isn't bad, it is not something that our family can afford at this time. If we are in a position to have an income that will allow for us to purchase this, we will most definitely do so!
Reading Eggs offers assessment test placement for each student, to assure they begin at just the right level for them. We knew we were at the absolute beginning so we just started there, without using the assessment.
I know the program works. Jeremiah recognizes the words from the first 3 Maps in print books, and in signs around town. The gift of reading is priceless and I would like to give a big thank you to the creators of this program for sharing it with TOS Homeschool Crew Members this year.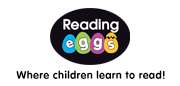 See what other crew members are saying by visiting the Homeschool Crew Blog.
***********
disclaimer:
As a TOS Homeschool Crew Member, I was given access to Reading Eggs for a trial period of 3 months. This extended trial period was for the express purpose of creating this review. No other compensation has been received. I am not required to furnish a positive review.