How many times have you studied history with your children and just wished you could dig a little deeper? Maybe history is one of those "boring" subjects for your kids and you need a way to bring the subject alive.
If either of these thoughts have crossed your mind…. let me take a moment to introduce you to a solution that will take care of both issues.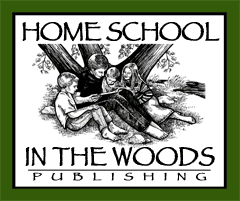 Home School in the Woods has compiled everything you need to dig deeper and incorporate hands on fun into your studies.
Hunter and I had the chance to explore one of their great elementary school offerings; The Great Empires.
This year we have been studying World History and The Great Empires completely expanded and enhanced our regular textbook study.
When it arrived we were just beginning to study Ancient Greece, so, that is where we began with The Great Empires. Home School in the Woods provides informative supplemental text that went deeper than what our textbook provided. It was easy to read and kept Hunter engaged. After reading about Greece we used the map and key to plot and record the placement of the ancient cities.
Our next activity was decorating Greek pottery. This way by far Hunter's favorite activity. We researched different styles of pottery on the internet and printed out a few examples to use as reference.
Hunter then drew his design and painted his very own piece of pottery
Our study continued, with designing our own shield, and making hummus, a yummy Greek treat. We also read seven books ( all provided in each empire's project list) to better understand the culture. The books were very easy to locate either electronically and free for my Kindle, or at our local library.
With all the in-depth study, visiting the provided links and reading the books, our study of Ancient Greece lasted a little over three weeks.
Our next stop in our study of The Great Empires has been Ancient Rome. We followed the same path as our study of Greece and read the provided material and mapping the ancient cities. We are just wrapping up all of our reading choices, and as soon as I can gather the materials, we are going to paint our own fresco!
We really can't wait to start our next ancient adventure. Hunter has so enjoyed our extra study time that he want to invite the neighbor kids over to study with us this summer! He is looking forward to learning more about Viking Coins, I am excited for Koi Fish.
We chose to use The Great Empires as an in-depth study. We used all the resources they provided to help us learn more about the subject. If you wanted to just use the activities, you could do that as well. There are no set rules on how to use the study.
The Great Empires will help you and your children learn more about 14 of the great empires of history. For a detailed list of the empires that are covered go here. The cost is $18.95 for a downloadable version, and $19.95 if you would like a CD. We used the downloadable version and it was easy to unzip and use.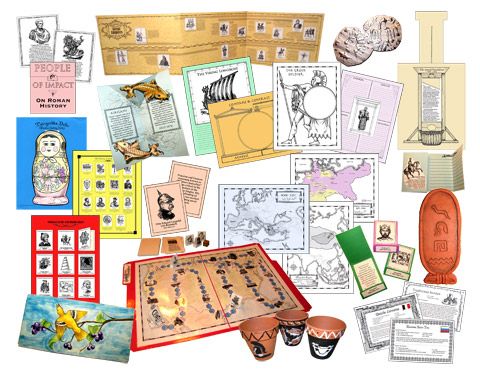 My prep time for each study was about an hour and that was mostly to locate the books we would be reading. The projects have been easy to gather materials for in my local hometown. I would recommend this curriculum to any homeschooling family, I do not feel that it would conflict with any particular curriculum or learning style, it would only enhance it.